Use Your Senses to Detect Air Conditioning Issues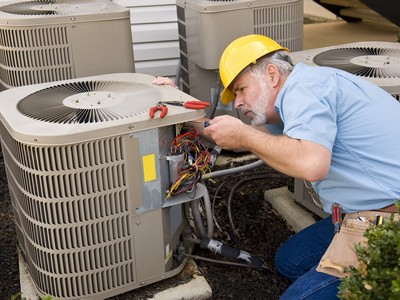 Air conditioning problems can be costly, especially if they go unnoticed for a long duration of time. So, you need to get a jump on these problems as soon as you detect them. How, though, can you know whether your air conditioning unit is experiencing problems before they get to the point that major damage has developed?
Simple: You just use your senses -- literally! By remaining aware of the sensations that come with your AC unit, you can get a jump on its maintenance needs and avoid costly problems down the road. Try out the following tips, and you'll know for sure whether your Los Angeles home's AC unit is in need of a repair:
Listen for Strange Sounds
Do you hear strange sounds lately: grinding noises, clanging, that sort of thing? Do you find yourself becoming more and more aware of your AC unit? If so, you need to call for a repair. Your air conditioning setup should run almost silently, so strange noises should be an indicator for you to get an AC repair.
Smell for Unusual Odors
Since your air conditioning circulates throughout your entire home, issues that produce smells can become all-encompassing in no time. These smells might range from the smell of chemicals within your AC unit to burning smells even. In any case, strange odors should be a clear sign to get your AC checked out.
Look for Unwanted Moisture
Unwanted moisture in your home is a problem that can lead to a number of bad problems such as mold growth and wood rot. The only good thing about moisture is that signs of it on your walls and windows can be a clear sign that your air conditioning unit needs a repair.
Feel for Weak Airflow
An equally obvious sign of AC issues is weak airflow. If you can put your hand to your vents and barely feel any air coming out, you know you're in need of AC work. Either your unit is suffering or your vents are, and you need to get something addressed ASAP.
Call Our Los Angeles HVAC Contractors If You Sense AC Problems
Have you detected any of these problems? If you have, don't hesitate to call the pros at Speedy Refrigeration today. Our experienced HVAC contractors offer top-rated air conditioning repair services that will get your AC working its best once more. By catching these problems early with the tips we've provided here, you can be sure your repair will be as low-cost and as effective as can be.
If you are looking for a professional Los Angeles air conditioning company, please call 323-252-0293 or complete our