A/C Installation & Replacement Services in the L.A. Area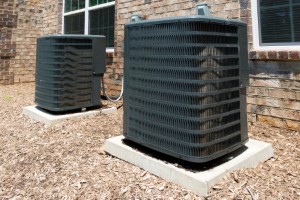 When your cooling system in your Los Angeles home is no longer reliable or efficient, it may be time to replace the equipment. Whether you are looking for an air conditioning company to install a brand new A/C installation or you need a replacement system, Speedy Refrigeration is here to help.
When we provide you with A/C installation service, our priority is to ensure that you have a well-functioning machine that's energy efficient and reliable. We meet or exceed local safety code standards and manufacturer's instruction for your safety and peace of mind.
With a proper install from our A/C installation experts, your home will stay nice and cool with no worries about leaks or energy wastage. If A/C repairs have not worked out and it's time for a replacement, call us today. We do offer emergency services.
After Hours A/C Replacements Available
Accurate Air Conditioning Needs Assessments
Expert Installations by Experienced HVAC Contractors
Need To Install A Brand New Air Conditioner? We Can Help You Choose Your New A/C
You won't be left in the dark when making decisions about the type and brand of air conditioner to install. Our A/C installation contractors offer you valuable advice to help you choose.
Our air conditioning company installs all types of new cooling systems including ductless air conditioning. These are well-made, quiet, and strong units that are perfect for older homes or home additions.
You will be able to purchase your new equipment with a major credit card through our air conditioning company. Our Los Angeles air conditioning company installs the following brands which manufacturer all different types of home air conditioning systems.
Samsung Ductless Air Conditioning
Amana Air Conditioning
Friedrich Air Conditioning
All Major Credit Cards Accepted
If you are looking for an air conditioning installation company in the Los Angeles area, please call 323-252-0293 or complete our