Los Angeles Ductless Air Conditioning Company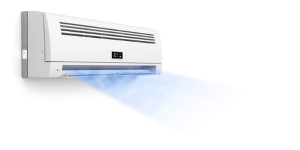 Speedy Refrigeration is your local Los Angeles ductless air conditioning service specialist. We install, maintain, repair, and replace all makes and models of ductless air conditioning systems for local homeowners.
When it comes to getting service for your cooling system, quality matters. Over the years we have never lost our commitment to our clients and that is what has allowed us to succeed in a very competitive industry. We stand committed to providing you service excellence no matter what you need.
Call our Los Angeles air conditioning company anytime you need service. We are available to meet your emergency repair service or replacement needs after hours.
Why Choose Ductless Air Conditioning?
Today's ductless air conditioners are a great alternative to installing a traditional HVAC system. They are quiet, compact, and work really well.
Ductless air conditioning can solve a lot of problems, even in homes with a central air conditioner. For instance, a ductless air conditioner can be installed in certain rooms that never get comfortably cooled off by the central unit (zoning problem).
However, our clients ask us to install ductless air conditioning for other reasons too:
Air conditioning for the garage
Cooling your home's workshop
Supplementing the central cooling system
Cooling a room addition
Cooling a four-seasons room
Solving zoning problems
Recent Articles
What To Know About Ductless Air Conditioning by Speedy Refrigeration
Running a central air conditioner can cost more than you think, so many people question whether they should choose something else like a window unit or ductless air conditioning. Continue Reading
If you are looking for a Los Angeles ductless air conditioning company in the Los Angeles area, please call 323-252-0293 or complete our