Heating Repairs Needed? Call The Best Heating Contractor in LA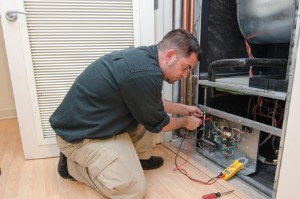 Don't fret when you need heating repairs in Los Angeles, just call our skilled heating and air conditioning contractors for service. Speedy Refrigeration is your local go-to heating contractor who will fix your furnace or heat pump right.
Our company has been providing reliable heating repairs to homeowners in the Greater Los Angeles area since 2010 and have been committed to serving our community with honesty and dedication. We employ skilled technicians with many years of industry experience.
From comprehensive heating repairs, furnace and heat pump replacements to energy efficient heating maintenance, our heating contractors have your service needs covered. Call us today if you need heating repairs in Los Angeles, we are available after hours for emergency services.
Emergency Services Available
Major Credit Cards Accepted
Expert Troubleshooting & Repair
Quick & Accurate Heating Repairs
An accurate diagnosis is key to repairing your heater correctly. Otherwise, it's a guessing game that could mean you suffer several breakdowns. Our heating contractors are skilled at accurate HVAC diagnosis.
This skill helps us to repair your heating equipment right the first time so the same problem doesn't just keep popping up. We are equipped with the advanced tools needed to test and troubleshoot your furnace or heat pump whether it's fueled by gas or electricity.
If you are looking for a professional Los Angeles heating repair contractor, please call 323-252-0293 or complete our