Your West Hollywood HVAC Contractor & A/C Company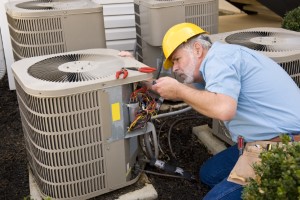 Speedy Refrigeration is your local West Hollywood HVAC contractor. Residential and commercial HVAC systems, commercial cooking equipment, and commercial refrigeration is our specialty.
Our air conditioning company takes pride in providing the type of reliable service that goes above and beyond what is expected of us. We have been working in the HVAC industry a long time and came together as a company to serve West Hollywood and surrounding areas in 2010.
We would be deeply honored to earn your business if you need A/C repairs, air conditioning installation, heat pump installation, commercial HVAC, or any of our other services. We will work hard to earn and keep your trust.
Local & Family Owned
Community Oriented Business
Fully Licensed, EPA Certified, Bonded
Wide Range of HVAC Services
A/C Repairs
If you have an older air conditioner, you may need more frequent repairs as the years go by. For a long time, your equipment can be repaired to run reliably and efficiently. You need a local air conditioning company who offers reliable A/C repairs or the equipment won't run as it should.
We repair all types of equipment and also install new equipment in West Hollywood all the time. Don't take chances with your home comfort, choose our experienced air conditioning contractors for A/C repairs and your worries will be over.
A/C Installations
If you haven't found a West Hollywood air conditioning company to rely on for your A/C installation, we would be so pleased to help you. Speedy Refrigeration installs all types of HVAC equipment including split systems, ductless air conditioning, and packaged systems.
Our installation service is available when you need it. We often work with other construction contractors who build new homes or remodel, so let them know you like our estimate and want to choose us. Just call and we'll schedule your air conditioning installation today!
Commercial HVAC
Do you own a business in West Hollywood and are looking for a commercial HVAC contractor you can depend on? You can come to our experts at Speedy Refrigeration anytime. We want to show you why so many local businesses already choose us over anyone else.
Speedy Refrigeration offers the type of service you can depend on over and over again. Our skill in servicing a comprehensive range of HVAC systems means you'll always get reliable service no matter what your business needs.
Commercial Cooking Equipment & Refrigeration
Our contractors are also skilled in commercial refrigeration, cooking equipment repair, ice machine repair, and dish machine repair. When it's time to replace your old equipment, we can help you with that too.
Comprehensive HVAC Services:
Commercial HVAC
Refrigeration
Cooking Equipment
Ice Makers
Water Boilers
Refrigeration
A/C Repairs
A/C Installation
Ductless Air Conditioning
Heating Repairs
Heat Pump Installation
HVAC Maintenance
If you are looking for a professional West Hollywood air conditioning company, please call 323-252-0293 or complete our