The Top Local Santa Monica Air Conditioning Company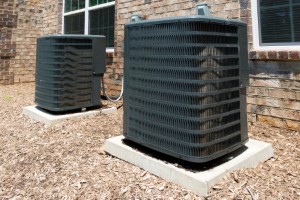 Are you in need of a Santa Monica air conditioning company today? Speedy Refrigeration is dedicated to helping you repair, maintain, and install your home or commercial HVAC system.
Our air conditioning contractors are experienced and hold the proper licensing, certifications, and liability insurance. We are available to provide A/C repairs, heat pump installations, maintenance, and a full line of commercial HVAC and refrigeration services in Santa Monica.
It's really great when you can get all your service needs met by one local air conditioning company. With Speedy Refrigeration, you'll never have to go somewhere else. We work on all kinds of HVAC systems including ductless air conditioning, water boilers, and heat pumps.
Our skilled technicians can also take care of your commercial cooking and refrigeration equipment. We are probably out there right now helping a local school, restaurant, or hotel, so give us a call to be next!
Our Full Range of HVAC Services:
Commercial HVAC
Refrigeration
Cooking Equipment
Ice Makers
Water Boilers
Refrigeration
A/C Repairs
A/C Installation
Ductless Air Conditioning
Heating Repairs
Heat Pump Installation
HVAC Maintenance
A/C Repairs
Don't spend hours after dark trying to find a local air conditioning company who's willing to leave home to help you with A/C repairs. Instead, take our number down now and save it for the next time you need emergency services in Santa Monica. We will come quickly to your rescue and will be able to handle any problem you are having with your air conditioner.
Our contractors work on all types of residential HVAC systems, so there's no worrying over what type of equipment you own. We have the skill and training to take care of your A/C repairs quickly and handle any other service needs you may have such as installing replacement equipment.
A/C Installation
If you plan to build a new home in Santa Monica or remodel one you've owned for some time, it's important to address the issue of air conditioning installation. You will need the right equipment to meet the needs of the home and your family. And, you shouldn't have to sacrifice comfort over value.
Our air conditioning contractors can help you find the right equipment to keep you comfortable. We install all types of air conditioners including ductless mini-splits. A ductless air conditioner is really great to convert from window units to a whole home system or to install in the garage or a room addition.
Let's go over the options today. We want to hear what you have to say about your home comfort and value needs and would love to offer you a competitive estimate.
Expert A/C design and installation services
All major credit cards accepted for installation & replacements
Top-quality air conditioning equipment from reliable manufacturers
If you are looking for a professional Santa Monica air conditioning company, please call 323-252-0293 or complete our