Are You Looking For A Los Angeles Air Conditioning Company?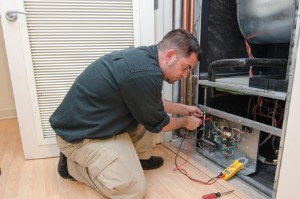 For all-around service expertise, call our Los Angeles air conditioning company who will take good care of you. Our focus is to provide reliable service and equipment to meet your comfort and efficiency needs.
We are here for you when you need A/C repairs or other services. While we have normal business hours on weekdays from 8 am to 8 pm, we are available for after-hours emergency repairs.
Our HVAC technicians are able to help you install new equipment or replace your old HVAC system. We offer air conditioning and heating installation for commercial businesses and homeowners in Los Angeles.
Our Los Angeles air conditioning company can help you with all types of problems. We are specialists in getting reliable efficiency out of heating and air conditioning systems. We can help you get peak efficiency all year long with regular maintenance service.
If you need any of the following services, please give us a call to schedule an appointment.
Our Comprehensive HVAC Services:
Commercial HVAC
Refrigeration
Cooking Equipment
Ice Makers
Water Boilers
Refrigeration
A/C Repairs
A/C Installation
Ductless Air Conditioning
Heating Repairs
Heat Pump Installation
HVAC Maintenance
A/C Repairs
The last thing you need is to call an air conditioning company for repairs but continue to have problems with the equipment. You need service that's done right so you don't have to keep dealing with breakdowns. Our air conditioning contractors will take care of your A/C repairs right by getting to the root of the problem and solving it.
We do offer emergency A/C repairs, so call us after hours when you need help. Our emergency services are available whether you own a home or a local business in Los Angeles.
A/C Installations
Our air conditioning contractors can also help you with new installations and replacements. We design and install residential and commercial cooling systems every day, so you can count on our reliable service. We can connect you with energy efficient equipment and accept all major credit cards for the installation.
Commercial HVAC & Refrigeration
Speedy Refrigeration is your local Los Angeles commercial HVAC and refrigeration contractor. We provide service to the greater Los Angeles business community every day including hotels, schools, offices, restaurants, retail stores, and more.
Our commercial services include servicing, repairing, and replacing a wide range of commercial cooking and refrigeration equipment. We are also skilled at repairing commercial dish machines for local food service businesses.
We would be so honored to become your go-to commercial HVAC contractor whether it's your heating and air conditioning system you need help with or any of our other services. Give us a try, call for a competitive estimate today.
If you are looking for a professional Los Angeles air conditioning company, please call 323-252-0293 or complete our