Speedy Refrigeration – Premier Inglewood HVAC Company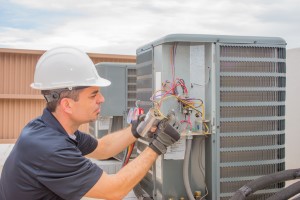 If you are looking for reliable services for your residential or commercial HVAC equipment in Inglewood, call Speedy Refrigeration. We are proud to have earned a reputation as a top HVAC company in the communities we serve.
Our air conditioning company is dedicated to providing you with service excellence no matter what type of help you need. We are licensed and bonded residential and commercial HVAC contractors who have the skill to take care of all your service needs in Inglewood.
Call us today if you need air conditioning or other HVAC services in Inglewood, we are ready to help!
A/C Repairs
If you need A/C repairs in Inglewood right now, call us as we do provide emergency services after hours. If you don't need help now, would you keep our number around for those times you do?
You can't avoid air conditioning problems forever, although regular maintenance can delay the inevitable. Your equipment will eventually get more and more inefficient and unreliable as the years go by, which means replacing the equipment.
Whether you need help to figure out why your air conditioner won't cool off one room or you know you have no cool air at all, our technicians are here to help with A/C repairs. We'll find the problem and fix it for you accurately.
A/C Installations
You can count on our air conditioning company for expert A/C installation. Your new equipment needs to be chosen correctly to meet your comfort and efficiency needs. The ventilation system, ductwork, and the layout of the equipment as a whole needs to be designed correctly. We have the skill and experience to handle your A/C installation right.
Our technicians install all types of air conditioning systems, so we can meet your needs if you are looking for a ductless air conditioner or other equipment for your Inglewood home.
Commercial HVAC
It is not uncommon for a business to go through several repairs but still have problems with their furnace or rooftop air conditioner. If you are wondering whether it's the HVAC equipment's fault or your current commercial contractor's, get a second opinion.
It could be that you need a new HVAC system or that your contractor isn't as skilled as you would hope. It never hurts to get another estimate if you need air conditioning repairs. Call us.
You can't keep on trying to run your business with an unreliable air conditioner. We can diagnose the problem and tell you what needs to be done to repair your equipment so there are no future problems with relying on it.
We Offer All Types of HVAC Services:
Commercial Boilers
Packaged Rooftop Units
Split Systems
Ductless Air Conditioning
Heat Pumps
Gas & Oil Furnaces
Count On Us For All These HVAC Services:
Commercial HVAC
Refrigeration
Cooking Equipment
Ice Makers
Water Boilers
Refrigeration
A/C Repairs
A/C Installation
Ductless Air Conditioning
Heating Repairs
Heat Pump Installation
HVAC Maintenance
If you are looking for a professional Inglewood HVAC company, please call 323-252-0293 or complete our