Heat Pump Installation Services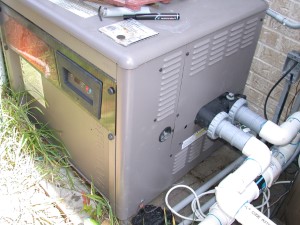 You can rely on Speedy Refrigeration for expert heat pump installation services in the Greater Los Angeles area. Whether you are looking for a new heat pump to replace an old furnace or you need a brand new install, count on our local heating and air conditioning specialists.
Our heating contractors are trained to handle anything when it comes to heat pumps, including the design and installation of brand new equipment. Many of our clients love this versatile heating and cooling system that provides efficient year-round comfort, so call us if that's what you're after.
Expert Heat Pump Design & Install
Licensed, EPA Certified & Bonded
Major Credit Cards Accepted
Heat Pumps We Install
Heat pumps come in many different brands, so choosing a quality brand is important. Our heating contractors can replace all brands and models of heat pumps. We only install quality equipment for our clients that is dependable and offers a good warranty. We provide installation of the following quality heat pump brands:
Samsung
Amana
Friedrich Ductless
If you are looking for a professional Los Angeles heat pump installation contractor, please call 323-252-0293 or complete our