Your Downtown Los Angeles HVAC Contractor & A/C Repair Company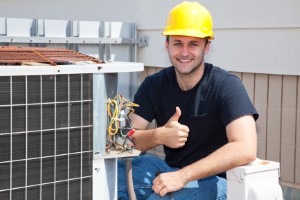 If you live in downtown Los Angeles or own a business here, you will at some point need a reliable air conditioning company to take care of your HVAC equipment. Speedy Refrigeration is your go-to choice for expert A/C repairs, ductless mini-split installation, and a whole range of other HVAC services.
We are also highly skilled in Commercial HVAC, refrigeration, and cooking equipment repairs. Count on our licensed and bonded air conditioning contractors anytime you need reliable residential or commercial service in downtown Los Angeles.
A/C Repairs
Whether your air conditioner breaks down on you completely or it isn't giving you the efficiency it should, our technicians are great at troubleshooting problems. We are able to accurately pinpoint the problem so we can advise you on what needs to be done to solve it for good.
We know you need service after hours sometimes, so we provide emergency A/C repair service as well. Our air conditioning contractors are always out and about helping others, so don't hesitate to call to get A/C repairs even you need help during the wee hours of the morning.
Commercial Refrigeration & Cooking Equipment
Speedy Refrigeration provides commercial refrigeration and cooking equipment repairs to hotels, schools, hospitals, restaurants, and other businesses in downtown LA. We would be honored to earn your trust when you need service too.
We can help your local business to keep your commercial coolers, freezers, and cooking equipment in good condition with regular maintenance and testing. Our technicians will also be here when you need repairs or to replace your old equipment too.
Commercial HVAC
You count on your heating and air conditioning system to keep our business running smoothly. When the A/C breaks down or the water boiler goes out, your business could suffer from loss of revenue. You need help, so take advantage of our emergency services for businesses located in downtown Los Angeles.
We replace and install commercial air conditioning and heating systems as well. Our trusted commercial HVAC technicians will design and install your new equipment with efficiency and comfort in mind. If you need a replacement today, just call to ask for emergency service. We offer installations of the following commercial HVAC systems:
Commercial Boilers
Packaged Rooftop Units
Split Systems
Ductless Air Conditioning
Heat Pumps
Gas & Oil Furnaces
Count On Us For All These HVAC Services:
Commercial HVAC
Refrigeration
Cooking Equipment
Ice Makers
Water Boilers
Refrigeration
A/C Repairs
A/C Installation
Ductless Air Conditioning
Heating Repairs
Heat Pump Installation
HVAC Maintenance
If you are looking for a professional downtown Los Angeles air conditioning repair contractor, please call 323-252-0293 or complete our