Your Manhattan Beach HVAC Contractor & A/C Company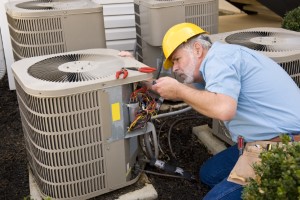 Speedy Refrigeration has proudly served residential and commercial clients in the Manhattan Beach area since 2010. As a local air conditioning company, we care about providing superior service that is reliable and accurate.
We want you to enjoy energy efficient HVAC equipment that you can rely on, so we've trained and worked hard to focus on providing reliable A/C repairs, installations, and commercial HVAC services. Your satisfaction will always be important to us.
If you need service right now in Manhattan Beach, call our HVAC contractors for help. We do offer emergency services and would be happy to help you out.
Our HVAC Services:
Commercial HVAC
Refrigeration
Cooking Equipment
Ice Makers
Water Boilers
Refrigeration
A/C Repairs
A/C Installation
Ductless Air Conditioning
Heating Repairs
Heat Pump Installation
HVAC Maintenance
A/C Repairs & Replacements
Do you need A/C repairs or a replacement for your Manhattan Beach home? From our family-owned HVAC company to yours, your comfort is our highest priority. So we have opened up our doors to help you with emergency after-hours A/C repairs.
Our technicians don't just fix a glaring problem and move on, we get to the root cause of your air conditioning problems and solve it. It's important for you to know who to call when you need help.
Keep our number handy for those surprise air conditioning emergencies. We'll be here to resolve the issue for you no matter what time of day or night it is.
Air Conditioning & Heat Pump Installations
Thinking about installing a new ductless air conditioner for a home remodel or a heat pump for new construction? Our HVAC company would be honored to help you install the right size and type of equipment to keep you comfortable.
Energy efficiency is important for anyone, so we make certain that your new air conditioning and heating equipment will sufficiently keep you comfortable without losing efficiency. Call us today if you need to schedule installation, we would love to work up a competitive estimate for quality equipment today.
Commercial HVAC
Having a reliable HVAC system is important for any business. As your local Manhattan Beach commercial HVAC contractors, we can keep your equipment in tip-top shape. We'll also be here for you when it's time to install new air conditioning or heating equipment.
Our air conditioning technicians service and repair all types of commercial HVAC systems including boilers, heat pumps, split systems, and packaged systems.
Commercial Refrigeration & Cooking Equipment
You won't have to go to a different contractor for commercial refrigeration and cooking equipment repairs. We repair and replace commercial coolers, freezers, walk-ins, reach-ins, stoves, grills, fryers, dish machines, ice machines, steamers, and ranges.
Speedy Refrigeration would love to be your go-to commercial refrigeration contractor. Won't you call today so we can provide your business a competitive and accurate estimate?
If you are looking for a professional Manhattan Beach HVAC contractor, please call 323-252-0293 or complete our