HVAC MAINTENANCE PROGRAMS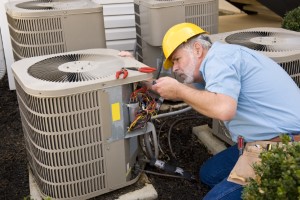 All heating and air conditioning systems need to be maintained, but it is easy to overlook the maintenance and just wait until there's a problem. It is much more affordable to sign up for our HVAC maintenance program than it is to suffer through major repairs that could have been avoided.
Our Los Angeles heating and air conditioning company offers HVAC maintenance programs to help you avoid big problems. The program makes sure your equipment gets the regular care it needs. Plus, you enjoy the benefits that only good maintenance can provide:
Helps you save on tune-ups
Helps to prevent breakdowns
Keeps your equipment warranty intact
Extends the life of your equipment
Improves your comfort
Improves HVAC energy efficiency
Prevents big problems that cost more
You enjoy priority service
Seasonal Heating & Air Conditioning Tune Ups
Testing and inspecting your heating, ventilation, and air conditioning equipment helps to catch problems early before they become major. A seasonal tune up before the heating season and a tune up before you turn the air conditioning on are the two times of year to get HVAC maintenance.
Our maintenance plans ensure that your furnace or heat pump and air conditioning equipment is ready to go for the heating and cooling seasons. Let's get started with an HVAC maintenance program that helps your equipment run efficiently and reliably all year long. Contact our heating and air conditioning company Speedy Refrigeration for more information.
Recent Articles
Top Tips For Preparing Your Heating For Winter Weather
While we may not see much in the way of cold weather here in the Los Angeles area, it's still critical to have access to functional heating when the need arrives. If you choose the right team of air conditioning contractors, they should also be able to handle your heating services. Continue Reading
How To Get The Most Efficiency From Your Air Conditioner
With summer not very far away, it's time to think about how hard your air conditioner will be running this coming season. Is this the time of year you start to dread the summer energy bills? You are not alone. Continue Reading
If you are looking for a professional Los Angeles HVAC company, please call 323-252-0293 or complete our