The Top Local Culver City Air Conditioning Company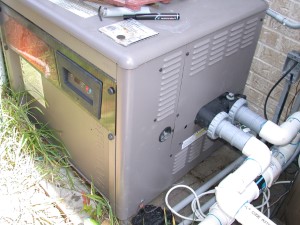 When it comes to your home or commercial HVAC system, you need expert service from a top local Culver City air conditioning company. Speedy Refrigeration is your local service expert in all things involved with your air conditioning, heating, ventilation, refrigeration, and commercial cooking equipment.
While we've spent nearly a decade offering our expertise to Culver City, we have many more years of experience in residential and commercial HVAC. Our technicians are trained and equipped to meet your needs.
Our air conditioning company has always been committed to the communities in and around Culver City. After all, we live and work here too. Our commitment to the people in the communities we serve has never wavered. When you choose us, you get a combination of knowledge, professionalism, and honesty.
Call today to schedule an appointment or take advantage of our emergency services if you need heating or air conditioning repairs now.
Expert A/C Repairs
Going without air conditioning leaves you frustrated and hot. Don't get frustrated when you have a problem with your cooling equipment, call Speedy Refrigeration for A/C repairs.
Whether you own a business or home in Culver City, you can count on our emergency A/C repair service anytime. We also offer regular business hour services for A/C repairs between the hours of 8 am to 5 pm Monday through Friday.
Our air conditioning contractors work on all types of air conditioning systems and are experts at troubleshooting. The leaders of our company have invested in the training and advanced diagnostic tools we need to offer you fast, expert service no matter what we do for you.
Our goal is to get you cool and comfortable again with an efficient and reliable air conditioner, so call for service now!
Licensed & Bonded Commercial HVAC Contractors
Speedy Refrigeration is your local Culver City commercial HVAC contractor. We offer repairs, maintenance, installations, and replacements for your commercial heating and air conditioning, cooking equipment, walk-in coolers, freezers, ice makers, and water boilers.
Whether you just own an office building locally, are a small business just getting started, or you run a restaurant that's served the community for years, you at least need your heating and air conditioning equipment to keep your business open. Call us because our technicians are ready and willing to help you get through another successful day with our expert services.
Our HVAC Service Include:
Commercial HVAC
Refrigeration
Cooking Equipment
Ice Makers
Water Boilers
Refrigeration
A/C Repairs
A/C Installation
Ductless Air Conditioning
Heating Repairs
Heat Pump Installation
HVAC Maintenance
If you are looking for a professional Culver City air conditioning company, please call 323-252-0293 or complete our