How To Maintain Your Commercial Cooler Or Freezer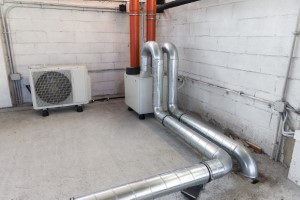 A commercial cooler or freezer can last many years if you take care of it and maintain it right. Throughout the years, it will run more efficiently if it receives proper care.
You depend on your refrigeration equipment every day, so take a look at these tips from our pros at Speedy Refrigeration in Los Angeles about how to maintain your commercial cooler or freezer.
Keep Your Cooler or Freezer Clean
A clean machine will always last longer and perform better, so keep your commercial cooler or freezer clean. Dust and dirt buildup will damage the seals and the parts, so regular cleaning is a must.
For a walk-in cooler or freezer, it is best to use an industrial vacuum first and then a wet cloth to clean the components. If your vacuum can be set to blow air, you will be able to remove the dust and dirt from the hard to reach crevices.
Additionally, the door gaskets of your freezer or cooler need to be cleaned at least once a year. This protects the gaskets from decay so they can form the necessary tight seal. Apply a vinyl preservative on the gaskets afterward to keep them in good shape.
Never use harsh chemicals when cleaning your refrigeration equipment. Just use soap and water in a gentle solution. You can avoid hard water stains by adding a little salt to the water and can clean them off with a little vinegar and water.
Have The Evaporator Coil & Drain Line Cleaned Twice Per Year
The evaporator coil and drain line should be cleaned out twice a year as a part of regular maintenance to avoid clogs. If debris and mold build up, the commercial cooler or freezer won't be able to release condensation and the unit will freeze over. Plus, you don't want mold anywhere near your food or beverage assets.
Read Your Cooler's Owner's Manual
The best resource to find what the specific maintenance needs are for your commercial cooler is to read the owner's manual. Not all, but most will cover what needs to be done to keep the warranty of the machine intact and what type of maintenance is recommended by the manufacturer.
If you no longer have the manual, most commercial cooler manufacturers will provide downloads on their websites.
Get Professional Cooler Maintenance Service
The easiest way to keep the efficiency of your commercial cooler or freezer intact is to get professional help from an HVAC contractor who is qualified in commercial refrigeration. Refrigeration contractors like ours can offer you a maintenance plan to help you save on the necessary maintenance.
You will still need to clean the equipment, but everything else will be tested, adjusted, lubricated, and cleaned at the coils, drain lines, and where needed at the other mechanical parts.
If you are looking for a professional Los Angeles HVAC and Refrigeration Contractor, please call 323-252-0293 or complete our